Actually no - remove actually from the web
A Google Chrome extension to remove actually from the websites you visit.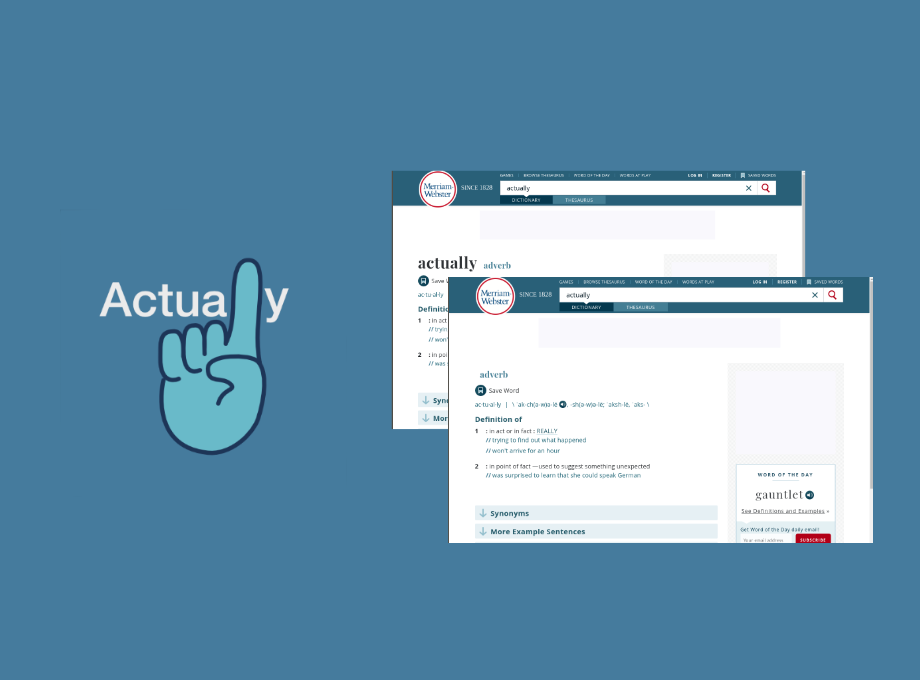 And "actually"? Feel free to go the rest of your life without another "actually."
What is it?
We took Dreyer's English's advice to heart, and created an extension you actually need.
In the development of this extension I personally stared at hundreds of actuallys so that you don't have to. Actually no replaces the word "actually" accurately across any websites you visit, bringing you the peace of mind we all benefit from.
---
Features included:
Accurate:

Replaces "actually" and tries to keep case, spacing, and commas, correct.

Secure:

The extension works fully locally and does not send any information or tracks you in any way.

Faster reading speed:

Reading speed is increased, since you do not have to slow down to read a-c-t-u-a-l-l-y, allowing for .

Guilt-free:

With the permission of Dreyer's great book, you do not need to have second thoughts or guilt about removing "actually" from your reading.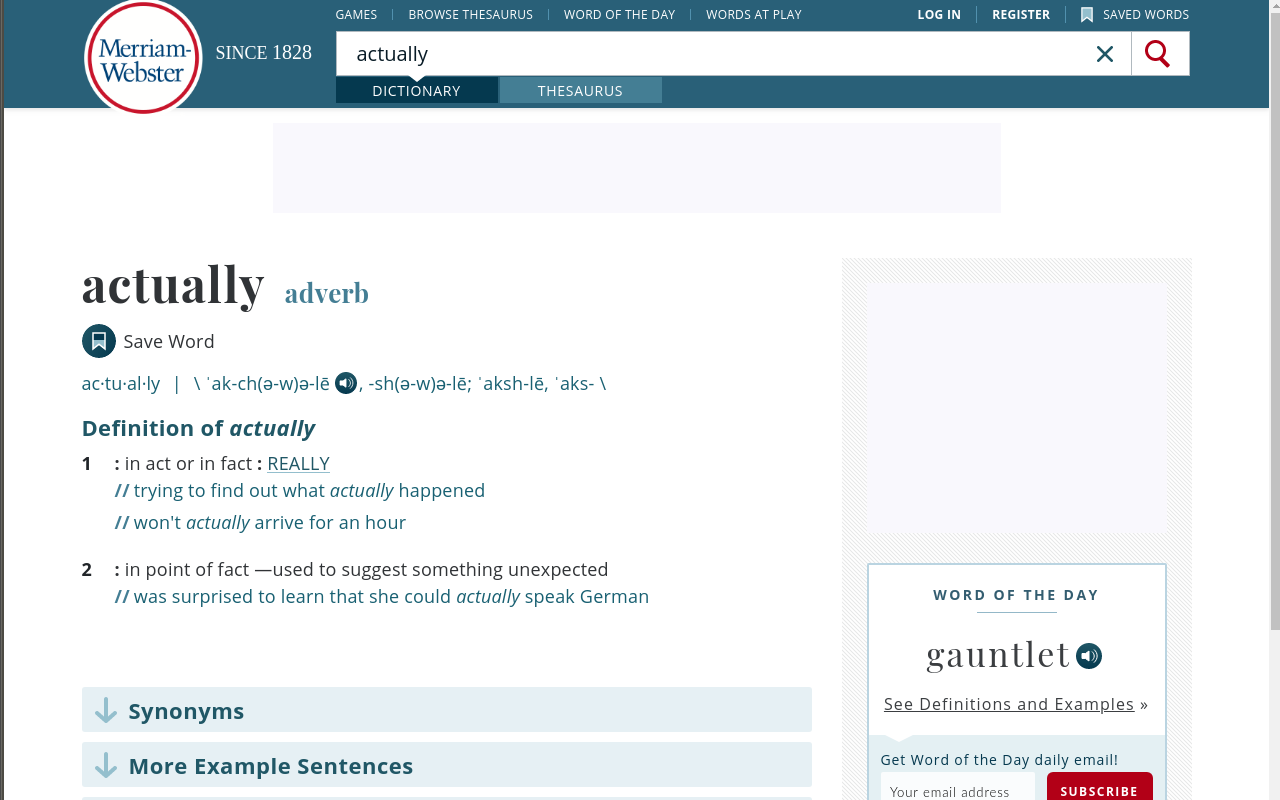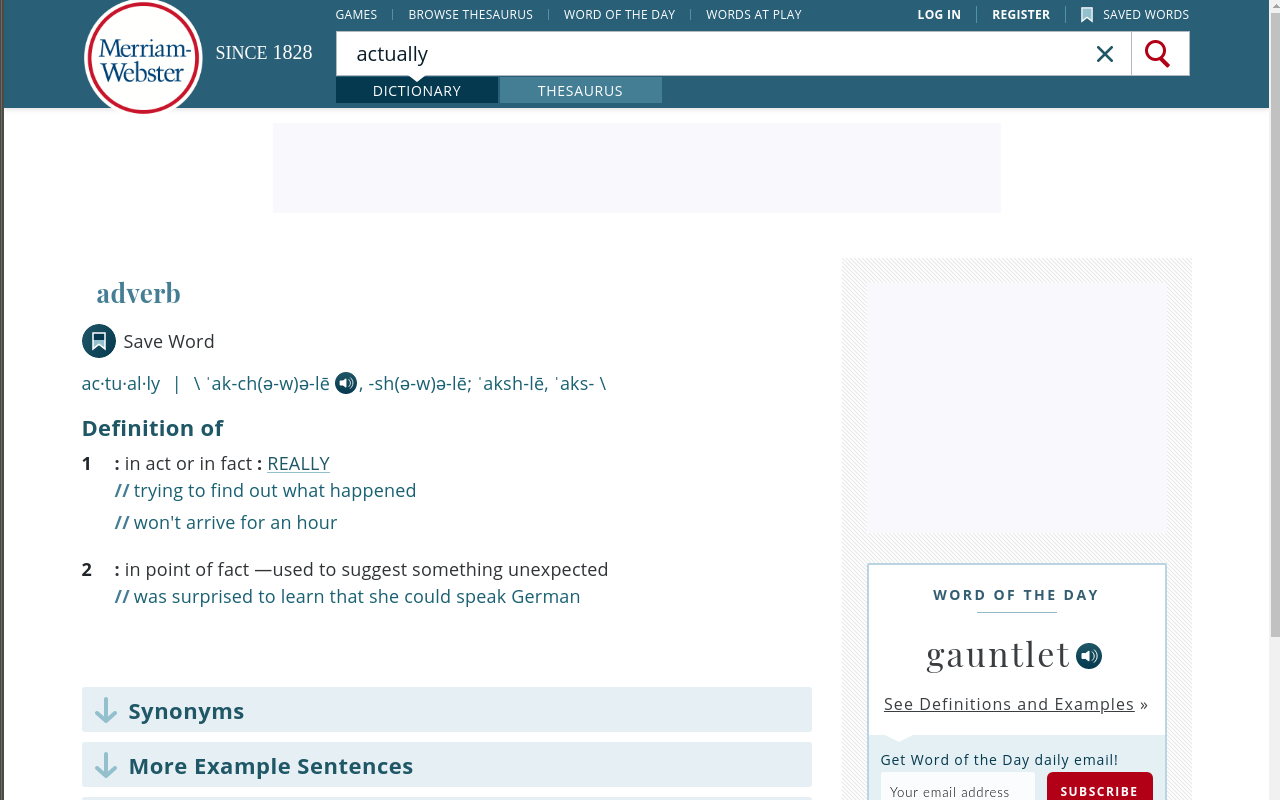 Thanks for reading